S-333
‍The model 333 has the power, gross weight, useful load, speed and hover performance to meet a broad spectrum of operational requiements. Best of all, the Model 333 provides the low direct operating cost of turbine powered helicopter.‍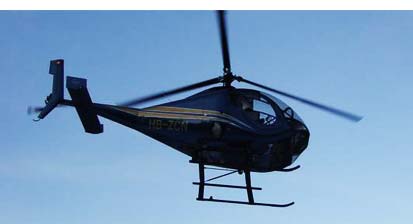 The Model 333 provides:
1. Useful load to support a multitude of missions;
2. Superior cruise and hover performance in high and hot operating conditions;
3. Bottom line value: the good cost-effective turbine helicopter on the market today;
4. Good flight stability and well handling characteristics;
5. High stance landing gear with improved ground clearance;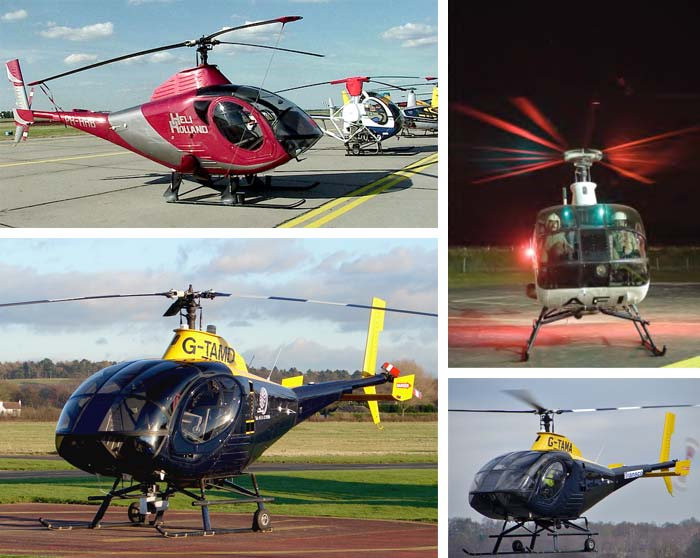 6. Spacious cabin with superb visibility.
7. Reduced pilot fatigue because of ergonomically designed seats, low control forces, low vibration levels,and low cabin noise levels.
8. Forgiving flight characteristics and components with proven reliability.
9. Good energy absorption systerm.
10. Low noise signature of conventional tail rotor turbine helicopter.
Performance

VNE(Kias)@2300 lb(0 to 4000 ft)

120knots

222km/hrs

Cruise Speed @ 2300 lb(4000 ft, std

day

)

105knots

192km/hrs

Maximum E

ndurance

4.1hrs

4.1hrs

Hover Ceiling IGE(2300 lb)

12300ft

3749m

Hover Ceiling OGE(2300 lb)

9200ft

2835m

Dimensions

Height (overall)

10.99ft

3.34m

Length(overall)

30.83ft

9.46m

Fuselage Length

22.19ft

6.82m

Landing Gear Tread Width

6.54ft

1.92m

Weight

Empty Weight

1250lb

576kg

Gross Weight

2550lb

1157kg

Useful Load

1300lb

590kg

Powerplant

Textron Lycoming HIO-360-D1A Engine

1




Maximum Take Off

280shp

209kw

Maximum Continuous

232shp

164kw

Rotor Systerm

Main Rotor Diameter

27.51ft

8.39m

Main Rotor RPM

466-471rpm

466-471rpm

Tail Rotor Diameter

4.25ft

1.30m

Fuel

Standard Capacity 73 gal

493lb

224kg

Seating Capacity

Training

3

3

Utility

4

4
Three-view Drawing